Your company's workplace environment can directly impact your employees' performance. Believe it or not, most employees consider this as a significant factor that affects how happy they are while at work. And for sure, you already know that happy employees mean productive employees.
In order to create a company that can be considered a great place to work at, you have to consider physical as well as social factors. Your office layout and the physical look is important to achieve this. In fact, a survey by the American Society of Interior Designers found that 41% of employees consider the physical environment to be one of the most important factors influencing their decisions to accept a job, while 51% said that it would affect their decision to leave their jobs.
Aside from the physical look of your office, establishing a great company culture also contributes to your workplace environment. This is reflected through the way you enforce office rules, how you interact with your employees and how you react to certain behaviors.
Here are some recommendations on what can potentially help you create an amazing workplace.
Make Sure There's Space for Everyone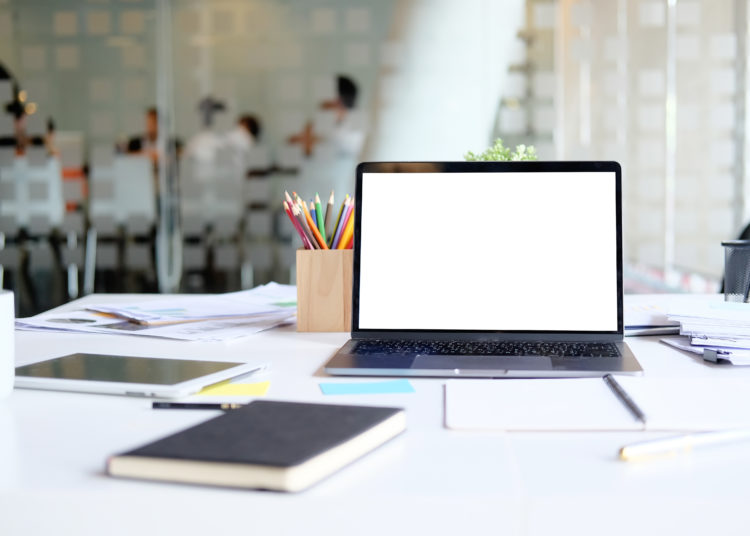 Whether you're considering an open-space layout or wanting to divide your office into partitioned cubicles, what's important is that you allocate enough space for each member of your team to be able to work comfortably.
Nobody likes working in tight, cramped spaces not only because it's awkward but also because it can be distracting to work too close to somebody else, especially if an employee is making a phone call or trying to concentrate on a certain task.
Use organized storage solutions to avoid clutter and to always keep spaces clean and clear. Try not to keep supplies, boxes, products, and unused equipment in the same space where your employees conduct their daily tasks because clutter can negatively influence their performance.
When choosing an office, you can consult with a professional on how you can effectively implement a layout that can maximize the space. If you are thinking of growing your team pretty quick, put this into consideration and make sure you have enough space for expansion.
Equip Your Team with the Right Tools
A very slow internet, an ancient laptop or a mobile phone that shuts off in the middle of a call… sound familiar?
Not having the right equipment needed to complete daily tasks is a common workplace complaint. This leads to frustrations, disrupted workflow and lost productivity. It is then critical to provide your team with capable resources to make their work easier.
Computers and mobile devices
Electronic devices are not created equal. In purchasing computers, laptops, mobile phones and other devices for your team, always prioritize function first. This means that you have to make your choices tailored to every team member's needs. While this might seem to spend more money, it can actually save you because you won't need to buy unnecessary software or hardware that will not be utilized sufficiently.
A good example is when choosing a work computer for your staff. The hardware and software requirements of a graphic designer are not the same as what a sales executive needs. A graphic designer needs a more robust machine with high-end graphics capabilities, while a sales executive needs a mobile laptop that he can take on the go. When you consider these aspects, it can help you make more informed buying decisions that can help your team work efficiently.
Secure and reliable internet and data resources
Most companies rely on the internet for many business processes that's why providing a speedy internet connection is essential to make work much faster. A slow and unreliable internet line can disrupt your team's progress and can even directly affect your revenue stream.
Having a secure connection is also critical to prevent a costly data breach, malware, and other cyber-attacks. At the same time, you have to employ security measures like installing anti-malware programs to protect your data. But the most important step is creating a training program that can educate your team about data security. For example, 92.4% of malware is delivered to laptops and computers via email so just by letting your team know about these risks can save your company a lot of time, effort and money.
Encourage Collaboration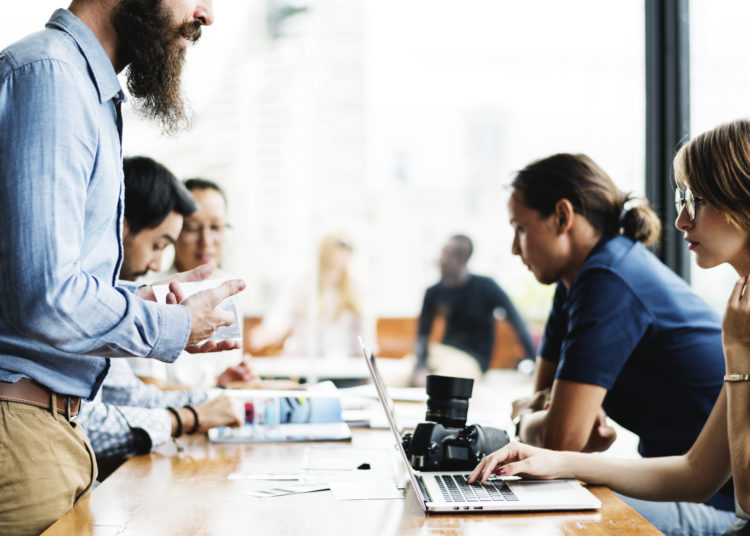 Having employees who can work and complete their tasks independently can have its advantages but this can also create a solo-centric attitude that can put added stress on your employees. On the other hand, having a collaborative environment can make employees thrive and feel that they are part of something much bigger than their individual workload.
Aside from setting individual targets, try to create shared goals for the entire team. This can potentially inspire them to help each other out so that nobody gets left behind. When your team members start to work with one another, they can also develop positive relationships which can affect their attitude at work.
If your team members have unrelated tasks, you can still introduce a collaborative spirit in different ways. You can start having weekly meetings to discuss new ideas involving everyone which can lead to innovation and fresh ideas, or you can also host team-building activities that can boost teamwork amongst your staff.
Focus on Results
Focusing on results means evaluating employees based on their outputs instead of their attendance. This means allowing your staff to work flexible hours to complete their tasks, instead of penalizing them for being late or leaving early. This can free up a lot of stress and fear associated with tardiness or attendance.
The strictly scheduled working day is already a thing of the past. According to a YouGov survey, only 6% of people in the UK now work from 9 am to 5 pm, with most workers having the option to adjust their hours. This practice allows employees to have a good work-life balance and make them feel that they can still fulfill their personal commitments without sacrificing their work.
To make this effective, set goals and timelines for your employees. This way, they know what your expectations are without the need for you to micromanage them. This can also make them feel that you trust them enough to be autonomous and perform their jobs well.
Give them a Break!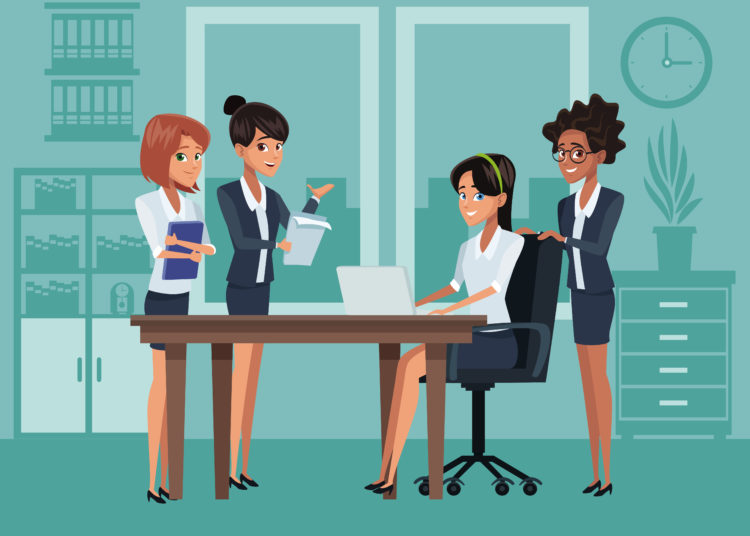 All work and no fun can be depressing and depressed employees mean unhappy, unproductive employees. While there's nothing wrong with expecting your employees to achieve peak productivity while at work, not giving them a time and space to breathe can actually result to the opposite.
Studies have shown that short breaks can help your employees recharge and focus more on their work, thus boosting their productivity. Tech giants like Google and Airbnb recognize this fact that's why video games, free food, and other recreational equipment can be found in their headquarters. It does not mean that you need to go and purchase a pool table right now, but something as basic as free great-tasting coffee will go a long way to make them feel appreciated.
The Culture of Success
Setting up a place where employees love to work takes time and effort to build. It can even be tricky especially as everyone has different individual preferences so what can work for one may not always work for another. However, if you follow these helpful tips, this can be a great way for you to start and lay a foundation for a favorable workplace environment.