Welcome to the About Us section of our site! We're glad you're here – honestly!
You're wondering "How do you start doing something despite having plenty of work to keep you occupied for at least 25 (yes, twenty-five!) hours A DAY?"
Here's the answer
It all started at our casual Monday to Friday, 9 am – 5 pm work. Andy and I were working at the time in business consulting here in our lovely capital of London, and Sue together with Elena, for a multinational corporation having offices all over the globe – USA mostly, but UK & Europe too.
We met in 2008 when I was consulting one of Sue's projects, and it happened to be a great time working together. For a few good years, we were talking about "doing something to put our expertise in one place" to advise and navigate both newbies and experienced people to right solutions in business, start-up, finance & crowdfunding, software and accounting.
It took a while, I must admit. However, in 2017 we decided to start Business Steps as the cornerstone project for our little group of industry enthusiasts. Every one of us having different experiences can add some small and big business steps, for others to follow. We love that people, almost from day one, started messaging us with direct questions regarding the articles we have published. We adore answering the questions and helping you to find the right solutions – I mean it!
What can you expect from our content?
First of all, we will publish only valuable content (and by valuable, I mean you won't find it elsewhere) – no cheesy "paid for" articles from all over the world.
Secondly, the advice you'll find on Business Steps is just a piece of information based on personal experience and circumstances. Sort of, one person's point of view. Therefore, please, do not take it for granted! We cannot promise that if you follow proposed steps, you will suddenly become as rich as Bill (~bloody~) Gates or as influential as George Soros. It could happen, though! Don't get me wrong, but you know: Hard, sometimes hardcore, work, right? 😉
Last, but not least – external links to sources will be provided, wherever possible, so if you're interested in the topic, and want to get to the bottom of the story, follow them – you'll have your questions answered there in far more details.
The work we do here is "Pro Publico Bono", so if you think you can help us with the site, promotion or whatever you think needs doing – do come forward! Do not hesitate to let us know – we're certainly open-minded and looking for decent advice too.
Finally, here are your writers and a few words about each of them, including myself: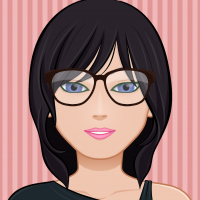 I'm Elena, formerly from snowy Norway, but leaving in the UK for past 15 years. I'm really closely connected with business and generally speaking start-up environment here in London. You can find me speaking on most events held in Start-up Grind and similar accelerators. My vast experience concentrates in SaaS, Meditech, FinTech. I've got also a great recognition in Norway and other Scandinavian Countries.
"Men make history and not the other way around. In periods where there is no leadership, society stands still. Progress occurs when courageous, skillful leaders seize the opportunity to change things for the better."
Harry S. Truman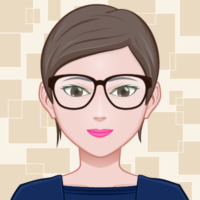 I'm extremely grateful for being here on Business-Steps helping you finding right answers to your questions. My personal experience gravitates around personal Development and also the business development which I believe are tightly connected to each other. I'll be publishing about main problems that CEO's must literally fight every day. I will also share bits about human resources.
"Through a long and painful process, I've learned that happiness is an inside job – not based on anything or anyone in the outer material world. I've become a different and better person – not perfect, but still a work in progress."
Alana Steward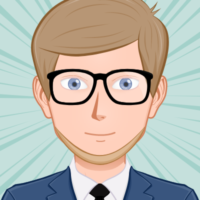 Being in business for over 30 years, living in over 15 countries I've learnt a lot about the business culture. I will be sharing my enormous experience about business basics in US & Australia also about taxation and business planning. I've written over 300 business plans in my career So I strongly believe my advice will be useful for the business-steps.com users. If you'll have any questions please drop me a private message.
"Trade has been a cornerstone of our growth and global development. But we will not be able to sustain this growth if it favors the few and not the many."
Barack Obama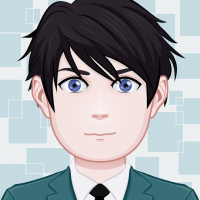 My name is Andy Morisson. I'm a tech and also business enthusiast. I was working in various industries during my career. Now is the time to share my business experience with the wider audience. I can advise on Software Development and Planning, Funding and tax changes in the UK, Ireland and US.
We can each define ambition and progress for ourselves. The goal is to work toward a world where expectations are not set by the stereotypes that hold us back, but by our personal passion, talents and interests.
Sheryl Sandberd