T
he rise of Uber and other ride-sharing apps created a bitter controversy about the potential for new technological application to disrupt – and even displace – their traditional counterparts. Despite fears that the sharing economy would "kill" the taxi industry, industry analysts have noted that the American taxi industry revenue has only shrunk by 13 percent. With the proliferation and diversification of ride-sharing apps (Juno, Lyft, Via, Grab, etc.), however, the traditional taxi industry certainly stands to lose more ground if it remains complacent.
Today, the taxi customer has a much higher expectation of convenience and affordability. Here are five ways in which taxi businesses can meet their expectations without incurring crippling investment costs:
Mirror the competition
Older consumers may still be willing to call an operator to arrange for a ride, but their younger counterparts probably expect to do the same with a few clicks on an app or website. Apart from customer convenience, a digital online and dispatch system also allows taxi companies to allocate jobs to their drivers more efficiently. Traditional taxi companies may feel intimidated by the prospect of incorporating new technology, but they can always collaborate with reputable tech-savvy service providers who help create an attractive taxi website design and user-friendly taxi booking software. Gaining specialised professional assistance may be costly in the short-term, but their expertise in the realm of SEO optimisation, data management, cyber-security, technical troubleshooting, data analytics, and user experience will turn into a long-term asset for your taxi business.
Your app or website should allow for effective real-time communication between your driver and customer (possibly through an operator) to remain competitive. By automating and digitizing many of the services that a traditional operator would provide, you can also save costs by reducing the number of dispatch operator on your payroll (or by gaining more value from the same amount of labour).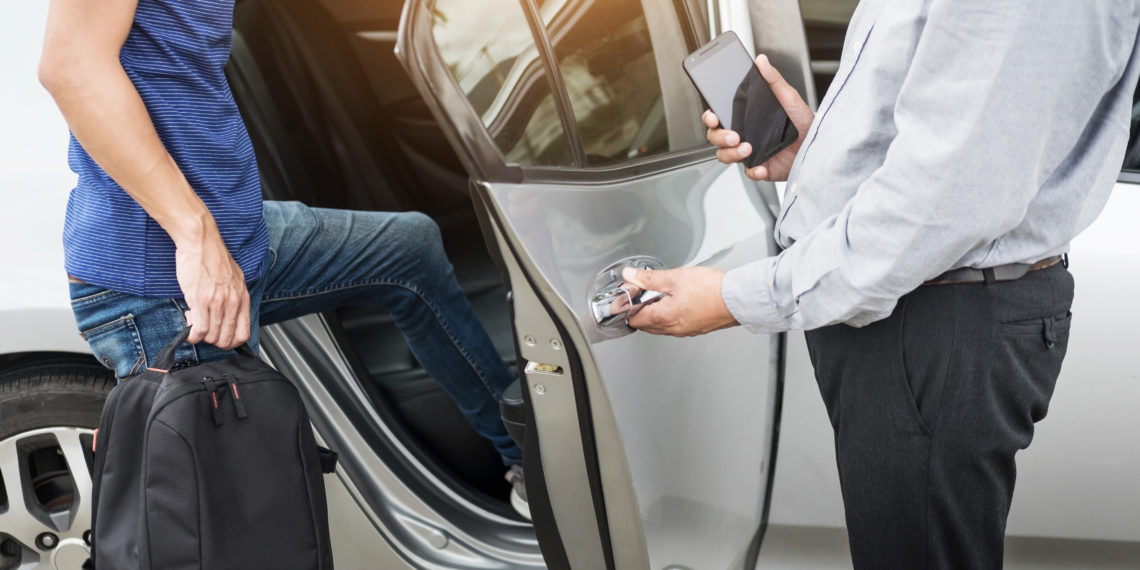 2.Improve on customer service
The days of the rude, impatient, unpunctual, and uncommunicative taxi driver is drawing to an end. The modern taxi customer expects quick, efficient, modern, and polite service. They want to get from point A to point B quickly, comfortably and cheaply – and preferably with an amiable driver. (With the easy availability of GPS services, drivers are also no longer able to rake in greater cab fees by opting for long-winded routes).
You can encourage your drivers to be more courteous by implementing a customer feedback system and providing them with incentives to maintain a good track record. You should also ensure that your customers are given accurate time and cost estimates to encourage customer loyalty.
3.Think local
While ride-sharing apps operate on a national and global scale, many taxi companies are based in a single city or state. Focus on cultivating long term relationships with repeat customers and complementary businesses (e.g. restaurants, hotel receptions, bars, corporate headquarters, tourist destinations, universities and colleges, train and bus stations, convention halls, shopping malls, airports, etc.). Make sure that your services are prominent and accessible in local hotspots and offer incentives for first-time customers to switch over (e.g. by offering discounts). You can also market directly to customers in your area with the help of Google AdWords and social media platforms like Facebook and Twitter.
4.Stand out from the crowd
In today's hyper-competitive marketplace, having an efficient booking system, excellent customer service and a clean vehicle is only sufficient in meeting the average customer's expectation. To distinguish your taxi company from your competitors, look out for low-cost ways of improving your customer experience, encouraging customer loyalty, and increase the possibility that your customers will refer your company to their social network.
Some additional perks (e.g. free water or snacks) may add up to additional expenses, but there are also low-cost means of achieving the same outcome. You can, for example, allow customers to play their own music through their phones or select a playlist via your driver's Spotify account. Providing customers with opportunities to charge their phones, laptops or other electronic devices may also be useful. If you are operating within a touristy area, provide some helpful pamphlets or a list of recommendations.
5.Price differentiation
In the era of Uber's on-demand "surge" pricing model, it may seem that all taxi customers have become solely motivated by low prices alone. With the presence of intensive government regulation in most states and territories, traditional taxi companies usually cannot provide the price flexibility that their ride-sharing counterparts can.
There are, however, a few customer segments that may be willing to pay a higher price for additional benefits. This can include business travellers, senior citizens and retirees, and commuters. You can convert them into regular customers by offering them a more customized and personalized pricing scheme. Consider emulating the loyalty point scheme that airline companies provide, or even a subscription-based model.