H
aving a job is often not enough these days. This is one main reason why people take up gigs and start their own business. Be it a part-time business or a fulltime business, whether you are starting one to support your expenses or to follow your passion, businesses are risky. We are not discouraging you here. We are only reiterating the fact that there are several risks involved in starting an own business and these should never be ignored.
Here are some of the most common mistakes that many entrepreneurs perform while they first set up their own business:
Investing all what you have
Capital is, in fact, one of the most crucial factors driving any startup establishment. It is an undeniable truth that minimizing the loans would be important. This would ensure that you do not have to pay higher interests. But then exhausting all your savings is a terrible choice. No matter how well your business plan materializes, you should always have a part of your savings intact to avoid bankruptcy at any point. That being said, you should look for the best possible amount you can draw from your savings and other sources before you apply for a loan.
"Rule No. 1: Never lose money. Rule No. 2: Never forget rule No.1" Warren Buffet
Business takes a lot of time and efforts. Some businesses would require you to be fully present to run the business. But consider the cases where you would be able to seek help and take care of most of the work on the go? If your business is an online business in particular, you would often be able to remotely run and manage it. This would mean that you can always continue a full time or part-time job as well take up some other smaller gigs while you run your business. Especially in the nascent stages, till your business is still trying to catch up in the market, this would be a great choice. But remember that to do this you would need unmatchable time management skills. In case your business doesn't go the way you had predicted or in case the revenue is pretty less, you always have another source of income to rely on. So never jump to quit your job unless you really have to.
Trusting the wrong people:
Trust is mysterious and often elusive. No one can tell you exactly where it originates or how it develops. The trust process is incomprehensible. You can't fake it. You can't go through the motions or pay it lip service. www.entrepreneur.com
Partnerships and collaborations are all great for business. In fact this would ease your burden a bit in the early stages. But never do the mistake of assigning all the crucial decision making processes to a person who is not trustworthy. Know your team well to better delegate the work and authority. Always try to retain an upper-hand in all the major decisions. Have a trustworthy member at an influential position in the team. This would help you delegate a portion of decision making to the team member.
Ignoring the future financing requirements
Often many entrepreneurs plan well about the source of capital for starting the business. But you need financing not just at the beginning of the business. There are several other junctions while you run the business that you might need financing. Be it to stock your inventory or to handle maintenance and unprecedented repairs, payroll management, business expansion and a lot of other situations demand financing. Your cash flow alone would not often sufficient to meet these. Remember that your cash flow is not in your hand all the time. For example, there might be long-term projects running. This means that your revenue is guaranteed but you still don't have the full amount in your hands. There might be several such instances where you encounter sudden finance requirements. Have a safe amount to meet such needs.
Not considering all available financing options
Often bank loans might appear the most reliable source of finances. But remember that these are not the only sources of finance. Understand well the various financing options available in your region including lenders and more. Partitioning your capital requirement and relying on different sources would ensure lower dependability on each of the sources. This would also come in handy in those cases where one of the sources turns you down. Consider the interest rates mortgage requirements and more before you apply for a loan.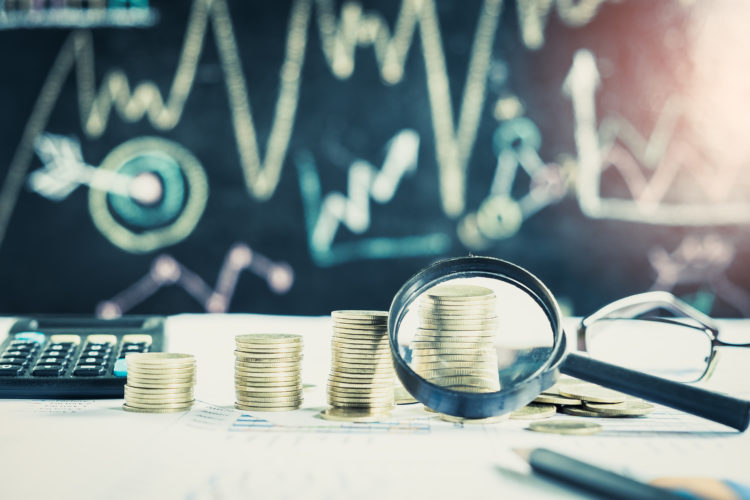 Mistakes to avoid while launching your own business
Financing assistance >
Capital planning is one of the biggest challenges you might face in the first stages. Having multiple sources of finance would help you reduce a lot of vulnerabilities. This is why it is important for you to know the various available sources of finance for your business. Once you know your options, then comes the big question of how to pick the best one or "ones" rather. We have a team of financial specialists here to clear all your doubts.
We do not have to tell you how important it is to have a great business plan. This would come a long way in impressing your investors and prospective clients as well. This would also help you obtain clarity about your own business. While making a business plan, you would also catch all those minute details that you might otherwise have overlooked. But drafting a business plan might be a tedious task. With experience in helping businesses of several types our team focused on business planning will be able to help you understand your business better from every different perspective.
Licensing arrangements >
So the next step would be to ensure that you have all the right licenses to start your business. What if you have everything else in place but left out a crucial licensing requirement? Fear not, we have a skilled team of highly qualified legal advisors who would be able to furnish you all the information and guidance you need regarding licensing and other legislator processes.