The modern office has come a long way from the standard Now more than ever, businesses are creating offices that cater to all types of workers — whether they are millennials, Gen Xers, collaborators, introverts or extroverts. With companies such as Instagram, Hutch and Dplus Global creating fun, airy spaces, it's no wonder that strategic office design is being recognized for its significant impact on employee productivity. One Work Environment Survey, 82% of office professionals believe companies need innovative office spaces that can encourage and engage innovation. Yet, as a means of enhancing productivity, workplace design is often overlooked.
If you're a business owner looking for ways to increase the output of your employees, the answer may lie in strategic office design. There is no one-size-fits-all solution, but understanding the needs of your employees can help you develop an office layout that fosters a creative and productive workforce.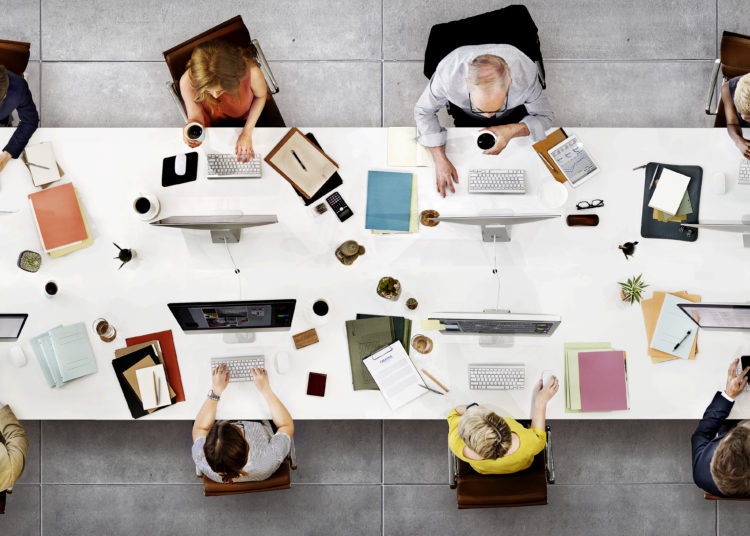 What Factors Affect Employee Performance?
There are various factors that can negatively impact employee performance in the workplace, including the physical design of a space. Aside from disruptions from chatty coworkers and problems with office equipment, the top factors that affect an employee's productivity, health and well-being include:
Lighting
Temperature and ventilation
Furniture arrangement
How Can You Improve Workplace Design to Boost Productivity?
 It's essential for businesses to take the physical environment of their workers into consideration when designing a quality office space. Here are four design factors that can contribute to employee happiness, health and performance:
Flexible Layouts
Offering employees a variety of workspaces, such as quiet nooks and informal meeting areas, can spark inspiration and motivation and boost deep concentration.
Ergonomics
The aim of ergonomics is to improve the conditions of everyday workplace activities, allowing employees to perform their jobs optimally and minimizing potential health risks and musculoskeletal injuries.
Opportunities for Movement
Sitting for long periods of time can lead to neck strain, disc damage and leg disorders, and also increases the risk of diabetes and cardiovascular complications. Promoting movement in the workplace is critical because it improves posture and circulation and allows for collaboration with colleagues.
Lighting
Banishing dingy lighting and colorless offices can have a significant impact on employee performance. Fluorescent lighting can cause eyestrain and headaches. Incorporating both natural and artificial lighting by including more windows or raising blinds also can help. A bright and well-lit office can create a more cheerful mood and facilitate productivity.
Go beyond the basics of corporate office design and bring out the best in your employees by giving them the freedom to choose how they want to work. It could mean the difference between success and failure for your business.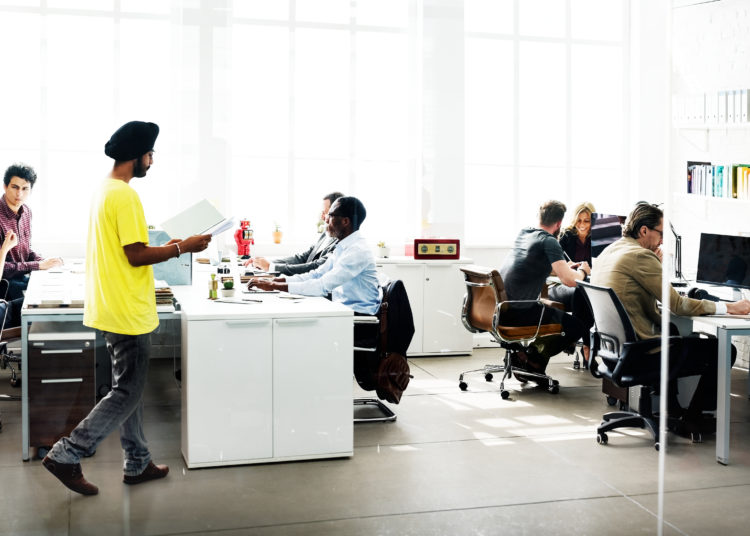 Author bio: Tom Smith is co-Chief Executive Officer for Truss Holdings, Inc., the largest commercial real estate marketplace. He has more than 20 years of experience in the commercial real estate and technology industries — specifically in finance, sales, and marketing.
Infographic created by Truss Holdings Inc