Veterans and Newbies
It's a proud day in any serious hobbyist's life when they finally get their first table saw. It's a moment that makes you feel more professional, capable, and maybe a little bit more creative. The world of carpentry just opened its doors for you, and you can get started on those serious projects you have been stashing on your bucket list.
Table saws are the most important tools in a woodworking shop. Without it, we are back in the middle ages. Or at least some distant century when woodworking was done completely by hand and took forever. This powerful tool allows us to make countless cuts and shape corners.
While you might be as happy as clam and full of carefree excitement to rush off and try your new tool – always be aware of the fact that while the most versatile tool, a table saw can also be the most destructive and deadly tools that you own.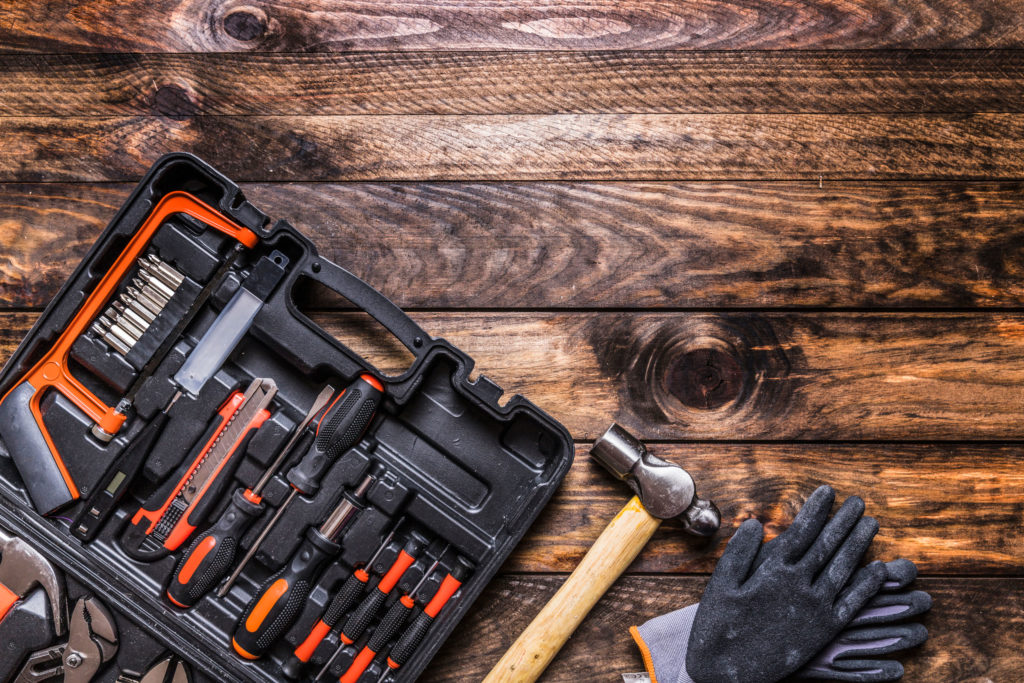 If you are an old carpentry veteran and you are reading this, you might nod with understanding and go back to your shop… where you will find your table saw with the safety disassembled and your work area cluttered like a teenager's bedroom because you're experienced. This is a very common mistake made by many people with many years of knowledge under their belt. You become too sure of yourself – and that is when accidents happen.
Let's talk about a few simple but absolutely necessary safety tips – both for the excited new table saw owner, and the experienced carpenter alike. The rules don't change, no matter how long you've been doing this. They are the same for the novice and veteran alike.
Clear your work area
You have to make sure your work area is clean and clear before you start working. This not only prevents your work being interrupted when scraps get in the way of whatever you're cutting, but it prevents debris from getting caught in the saw and being launched at your face or startling you. It also prevents you from tripping, slipping or simply having to move something out of your way while you are cutting. This not only makes for a clean, sharp cut – but also for a stress-free, clutter-free zone. Always adjust your extension cord, or make sure you know where it is before you start cutting.
Take care of your blade and it will take care of you
This might seem obvious, but as we work, we tend to take our tools for granted. Make sure your blades are sharp and not missing any teeth, or have any other defects. Always use the correct tool for the job, and never use a ripping blade for crosscutting, or a crosscutting blade for ripping. Take the time to switch them out. Make sure all the nuts are tight. Inspect the anti-kickback device, the blade guard, the splitter, and any other safety devices your table saw might come equipped with. Most of all, check the location of the on and off switch.
Set the fence to be aligned with the blade, at the width of the desired cut. Always wear a safety face shield, and at the very least, safety glasses. It will be no use having to explain how you fought off a bear or a pack of angry cats. And that's if you're lucky.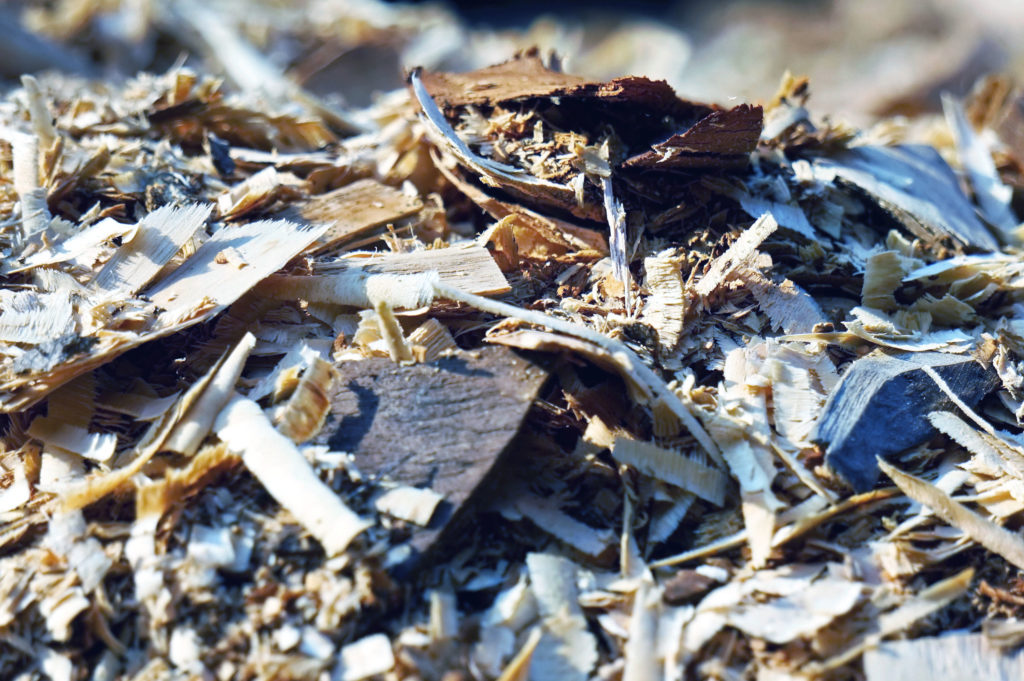 Good habits
Experts say that it takes 21 days to break a bad habit or to form a new one. This is great news to both the newbies and those of us who had become a bit lazy and stopped watching out for our safety around the table saw. With just a little determination, safety can become a habit and a second nature to us.
Another important thing to remember is our mental state. Are you tired? Angry? Maybe it was a beautiful day and you had some friends over for BBQ and a few cold ones? Woodworking in any of those scenarios is asking for trouble.
A lot of accidents happen when woodworkers work when sleepy and tired. Maybe their eyes are wearing out, or the lighting isn't too great in their work area. Maybe they are just a little bit impaired and think they can handle it. Maybe they don't plan their cuts as well as they should and think they can improvise. This is when most accidents around a woodshop happen, and accidents around a table saw may lead to missing fingers, limbs or dangerous flesh wounds.
When making repetitive cuts and performing mundane tasks (let's face it, we've all done it) stop frequently for a breather. When you get bored, you begin to daydream and become careless.
Don't get too close
A push-stick can be your best friend. Common sense says to use one if your hand will come within 6 inches of the moving blade. If you wish, you can even design your own personalized push-stick. You are pretty good at cutting wood, aren't you?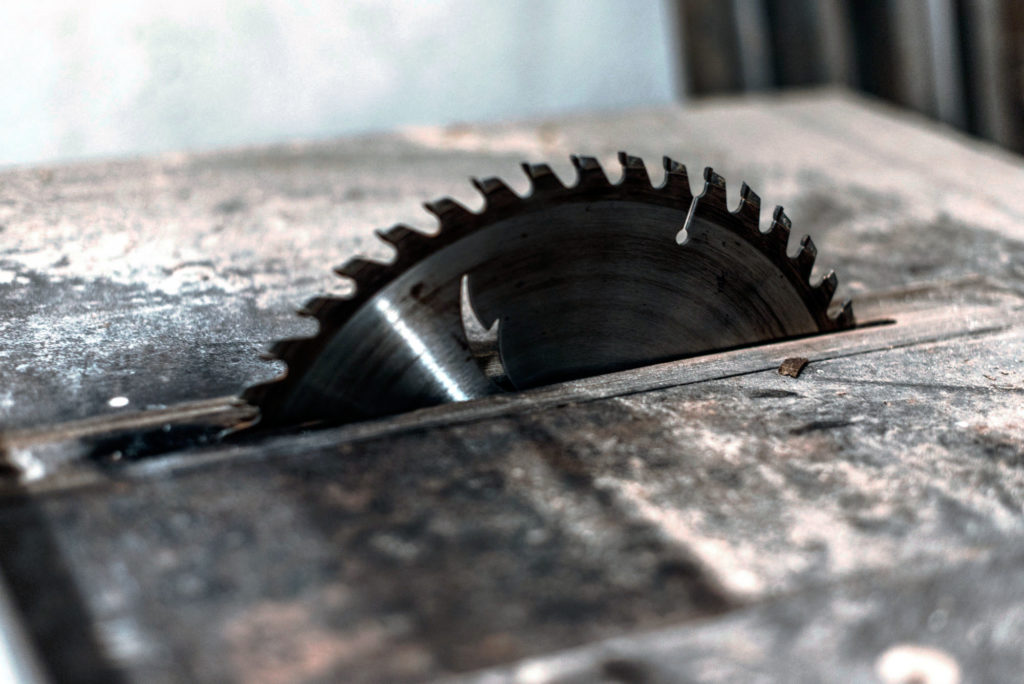 Don't remove the blade guard. And if it's absolutely necessary to make a cut, think about it twice. And make sure to put it back down once you're done making the cut.
Don't try to be too creative and freehand saw. This may cause severe kickback.
Do not use a miter gauge and the fence at the same time.
Have fun
There are countless safety rules that we can continue listing. We covered the most important ones, and some of the most skipped over ones. The last thing to remember is to have fun in the shop. Be creative, take care of your tools, and never stop making new projects.