This is a new generation of entrepreneurs that we are seeing these days. They are between the ages of 25-35 with an urge and drive to create a space for themselves by offering inventive products or services. At this early age, we are seeing them starting new companies, creating employment opportunities and targeting higher profits.
However, with younger entrepreneurs entering the business space, there is a certain amount of doubt that is expressed at their capabilities and that is the case whether you are young, you are a woman in a male-dominated space or just new to the industry. While being a leader in these economically challenging times is tough, having to deal with reservations about your ability when you are trying to sell your concept can be frustrating.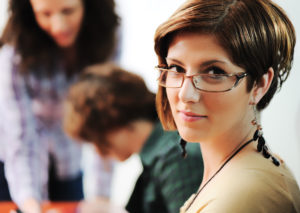 Several things can be done to ensure that everyone around you takes you and your business seriously.
Your Knowledge
When you get into business in an industry, it is obvious that you would have done quite a bit of research. It is more than critical that you have complete knowledge of the industry that you are part of. You must pay attention to not only aspects that your business relates to but all areas that may affect it in the future. Some things you should track:
Technology that is currently being used in the industry by you and your competitors. If there is better technology that is being worked on, you should keep tabs on its progress, the possible cost and how it can help your business.
You should try to understand who the key players are in the industry and the reason they have become successful.
Work on your plan for your business and constantly keep a tab on where you stand and where you want to take it.
Becoming a Leader
This is probably one of the most important aspects of managing your own company or business. Once you employ people, it is very important that you show your commitment in order that you can expect the same from them.
You need to take a fair share of the work and try to be a team player. This will improve the all-around environment of the company.
A management degree will give you skills to manage a business but you will be fooling yourself if you believe that you know everything about the business. You should be more than willing to take advice from several sources.
One of the most key factsthat will separate you from any other leader is the ability to lead from the front but to ensure that others succeed as well.
One of the best ways to show ability is by working hard and showing how it should be done. Sometimes, it may be even necessary that you are the first one into work and the last one out of work.
First Impressions, Confidence and Conviction
It is not being simply said that "First impressions are the best impressions". If you have an opportunity to present yourself or your business to people that matter, make sure that you make a good impression. How you can do that is:
Make sure you dress well and look the part. Your body language will play an important part in telling people that you are serious about your work.
Make intelligent conversations relating to your business. An important part of a conversation is also about being a good listener.
"If everything seems under control, you're not going fast enough."
Mario Andretti
If you exude confidence and conviction about the decisions you make, the same will be reflected in your business. The people working around you and for you will feel safe in the decisions that you make depending on your ability to follow through with your work confidently.
Being a leader is much more than just working hard to sell your product or service.
It is about presenting yourself as a person who can give direction to a company, lead people to their successes and move the company into the future with conviction and confidence. It does not matter if you are a young leader or a leader who has years of experience behind them.